"I want to LIVE, To EXPERIENCE, to EXPLORE, and to LEARN in a place where fun never stops, and a place that would train me to be strong"
TABOREA
is like the place that i really mean. I would love to touch, feel, and see AMAZING plants, animals, lands, waters, people, fantastic powers, monsters, and ETC that some looks alike the existed but you can see it much different than what you had.
Lets you experience all of that.
I think if I live now in

TABOREA

, Ill be perfect, a very very perfect happy person too.
I will not let the time pass by, I will walk, run and feel the amazing things, but i should not forget to be strong, brave and have faith to fight even till death. Some Monsters there are like demons, very bad bad bad so bad, they are too harmful, so i should kill them all to protect our community of our raises and fellowmen Heroes, killing all the bad will get me to the highest level hero character to live in

TABOREA

.
"Please take a break watch this RUNES OF MAGIC TRAILER "
If my vision just change quickly and Im seeing that I am really 
inside the computer's monitor and i see those amazing 
things that I had ever seen before maybe I would say to 
my self: Whats happening? Where am I?I will be 
scared allot maybe.I will not know what to do.
will I just stand and be shocked?will I run? 
Or Shout for HELP? Maybe I will really dont know 
what to do and what it is this things all about. 
but when I see monsters, and other creatures that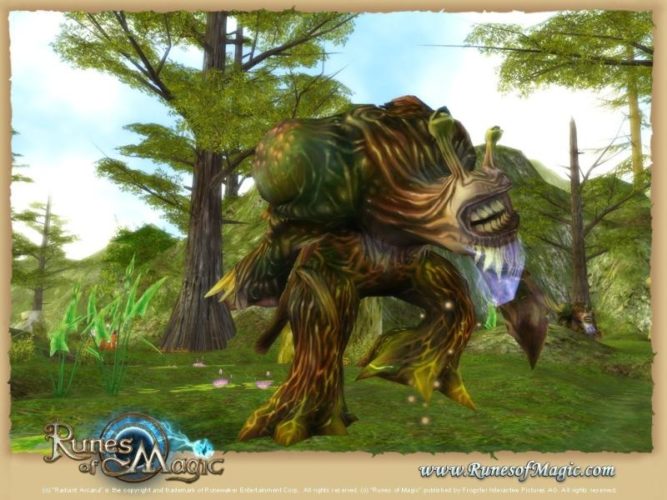 are likely the same as the creatures  in 

RUNES OF MAGIC

 
maybe I will realize that I am really inside the 

BEST MMO
RPG ONLINE GAME 

that I had experienced.Or am I just 
dreaming?But it would not really matter honestly 
if its true.I will take the battle and fight for
my reason for being there..But maybe before I take 
the battle I will first go to the houses and explore something,
go outside again, go to the peaceful places, seat 
down and relax, and 

think

:How can I go back to my normal life 
on earth? Is this the future or the past? How can I 
find a time machine?To maybe go back to the present 
normal life?: weEeEew I Think those words and 

VERY
BIG QUESTI0NS

 will really come out to my mouth. And 
I will be curious allot too to take a look at my face if
my face changed or what?: I should find a mirror to see
my face...

:then I see a water near:

whoa there you are 
I can finally see my face: And if I see my face is 
not the real..Maybe I will be excited, scared, or 
happy if its handsome and cute.hehe..But I will 
be sad and miss my family, loveones if my 

LIFE IN TABOREA

 
will last longer..so i dont have a choice but to 
fight as a HERO, defend my fellowmen and just 

ENJOY 
the game, Have faith and trust to God that I can go 
back..I should be strong always to be leveled up to make it 
to the fullest of the game..and maybe that will be the end that 
I can get back to normal, come outside the monitor or wake
 up.....
The END
Dual class system with eight classes and unique elite skills


Individual furnishing of player housing and guild castles


In-depth story experienced through above 2,300 quests laced with epic quest-lines


Gripping Player-versus-Player duels in arenas and on the battlefield


Easy travel using portal stones and a wide range of rideable animals


Challenging boss-combat in dangerous and extensive dungeons with up to 36 simultaneous players


Entertaining mini-games offering variety to the hero's routine


Dynamic crafting and customization of items


Regular comprehensive free updates with new game content


New style 'Pet' system with levelable companions

Free-to-Play: No monthly subscriptions, free to download the game
and ETC.....